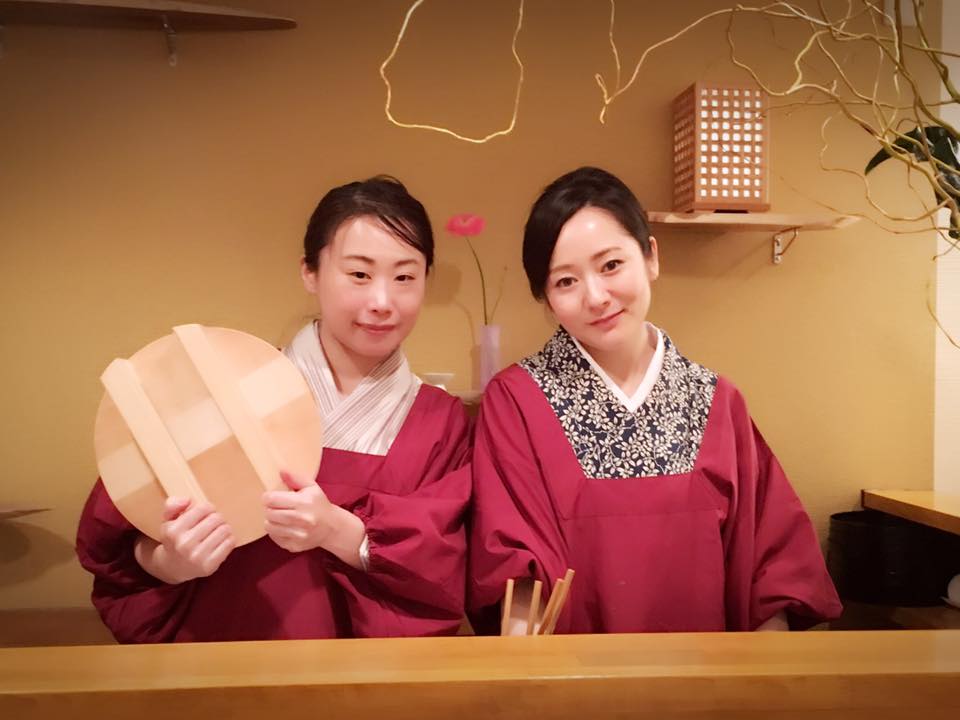 It's my pleasure to be assigned as a sake advisor and a sake sommelier of a newly opened sake bar SAYURI at Sukiya-dori in Ginza.
Bar SAYURI is very cozy sake bar with 13 seats on the 4th floor of typical small building of Ginza. It's opened by a young and beautiful Ms. Sayuri Fukazawa.
We'll serve 16-20 sakes of many types from various area of Japan and delicious small dishes they goes well with sake.
Our warm sake will be steamed in a Japanese steaming basket.
I'll be work here several days a week for some months.
I hope Bar SAYURI will be provide a relax time with beautiful sakes for our guests.
東京都中央区銀座7-3-13 銀座第4金井ビル4階
☎0︎3 3574 5563
営業時間:平日18:00〜1:00
土曜18:00〜23:30
(休み:日・祝)