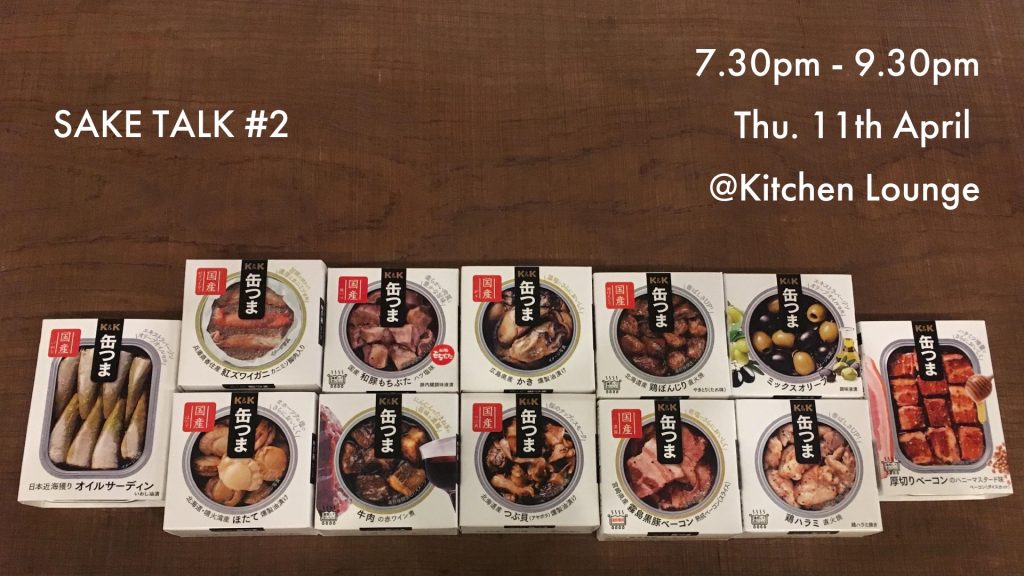 SAKE has been made for over 1300 years in historical culture and Japan's unique climatic climate.
Pairing food with sake is a great way to add an extra dimension to any sake experience. Sake is very versatile and goes well with most types of cuisine, but food pairing can still sometimes be a bit of a tricky art.
In this event, I will introduce you basic sake pairing tips and prepare various taste of sake and food arranged from Japanese special canning 'Kan-tsuma缶つま'.
Let's find out your best sake paring!
<Contents>
*Basic sake pairing tips
*Sake pairing : Over 12 patterns using 4-5 sakes.
<Fee>
JPY 2,000 each
<Participation>
Please contact me by Contact
Limited to 8 people.